The Core Systems - Pedro Tresgallo
---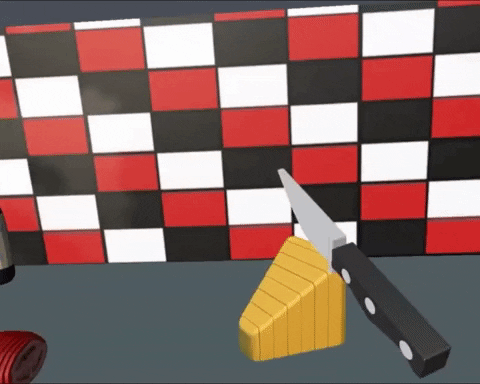 This week we're talking with Pedro, a programmer for Hell Yeah Burgers!
Who are you and what do you do on the team?

Hi, my name is Pedro Tresgallo, I'm one of the gameplay and systems programmers working on Hell Yeah Burgers!

What has been the hardest thing you've worked on for the game? And how did you overcome those challenges?

The most challenging aspect of the game I've worked on is the stacking. In large part, it's due to not being able to test changes first-hand and relying on feedback from the rest of the team that has the VR equipment. We've managed a good feedback system though, wherein the team streams the gameplay to me while talking about what's happening so that I see how the changes take effect.

What tweaks to the core game mechanics are being made and how will they impact gameplay?

Tweaks that are being made behind the scenes are changes to the underlying code of how objects interact with each other and the player. With these changes in place, adding more interactable objects in the future should be quicker and easier to both add and debug if any issues arise :)

What games have inspired you?

The games that have inspired me most are Firaxis' XCOM series and Bethesda Game Studios' Fallout series. I've been a big fan of these games and they're what inspired me to want to work on creating games myself! Now, whenever I see cool features in a game, I think about what the code must be like that makes it work.

What are future features of Hell Yeah Burgers that excite you the most?

Future features I look forward to are implementing our "ground beef" joke in the game. To avoid spoilers, I won't describe how it'll work but it'll be a fun, little mechanic. I also look forward to the addition of random events that will make an already hectic kitchen even more hellish! XD

Where can we see more of your work?
Another week another tidbit that you can expect to see coming towards the end of july with our next big update! Next week we're going to be talking about Gianna, your former mentor and world renown chef. We'll be talking scripts, the voice, and the initial character design. So keep an eye out for that appearing next week!
-Zoey Reyes
Get Hell Yeah, Burgers! VR